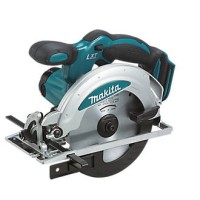 Circular saws - Planers
Reference: 57.000372
Brand: BOSCH
Battery-powered all-rounder for all rugged sawing jobs
Reference: 52.251408
Brand: MAKITA
Main features are: Powerful 360W maximum output, yet still with the extra-lightweight and compact design achieved by using Lithium-ion battery as power unit. Smooth and powerful cutting at the high rotational speed of 3,700 rpm delivered from enhanced motor. Easy to trace cutting line with: LED job light and built-in blow-off nozzle that directs sawdust...
Reference: 52.030048
Brand: MAKITA
An 18V 82mm Cordless Planer developed with the same advantages of our mains planer Model KP0800.