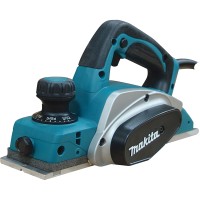 Planers
Reference: 53.1309592
Brand: BOSCH
Quick, precise and efficient
Reference: 52.251891
Brand: MAKITA
Angle and shape of handle are easy to grip, push and carry. Precise planning depth by adjustment knob with click stops. K model includes carry case.
Reference: 52.250304
The MT series is therefore tailored to suit all discerning home-users, apprentices and trade users, who don't require all the features of a high-end professional machine, just a robust and reliable tool to get the job done.